Scrap Tyres Pyrolysis Plant Cracking To Fuel Oil

About us
We make waste rubber, waste plastics, waste tires and other waste pyrolysis refining fuel oil equipment as the company's traditional products. We have launched a new waste solid and waste liquid common combined unit based on the original, which solved the industry's one-time oil problems. Our equipments have high utilization of waste and can meet the many advanced countries at home and abroad environmental requirements. The produced oil can close to the national standard and be directly used in gasoline vehicles and diesel vehicles. Taking harmless, resource and comprehensive utilization treatment system of municipal solid waste as the main products is the first domestic.
Exporting experience of Scrap Tyres Pyrolysis Plant Cracking To Fuel Oil
| | |
| --- | --- |
| America: | Brazil, Canada, Colombia, USA, |
| Middle East: | Dubai, Iran, Jordan, Saudi Arabia, Turkey |
| Europe: | Albania , Bosnia and Herzegovina |
| Asia: | Afghanistan, India, Malaysia, Pakistan, Philippines, South Korea, Vietnam, Myanmar,Thailand |
| Africa: | Ghana, Mozambique, Zambia |
Main components of Scrap Tyres Pyrolysis Plant Cracking To Fuel Oil
a. Host horizontal rotary pyrolysis processor.
b. Feeding system
c. Pressure and temperature alarm system
d. Secondary catalytic tower
e. Automatic slag removal system
f. Central electronic control system
g. Tank cooling system
h. Gas heating system (exhaust gas treatment system)
i. Dust and dust removal system
Working process of Scrap Tyres Pyrolysis Plant Cracking To Fuel Oil
First, two or three workers put waste tires into the host reactor from the feed gate, close the feed gate, and seal. Then start the fire and heat the main furnace with fuel coal or wood in the heating chamber. When the temperature reaches 150°C, part of the gas will precipitate (at this time most of the gas is exhaust gas). When the temperature reaches 220°C, oil and gas will precipitate and enter the gas distribution package. The residual oil (including some slag) will sink to the residue. Oil tanks, while light oils automatically enter the water cooling system, cooling, liquefaction. Enter the light tank. In this way, heavy oil and light oil can be obtained.
Secondly, after condensation, some of the gas that cannot be condensed is called exhaust gas. The exhaust gas passes through a safe setting - the water seal. (The role of the water seal is to prevent the open flame from collapsing from the combustion chamber and the exhaust gas.) Return to the heating chamber as Fuel heating furnace. Therefore, at the beginning of the equipment operation, the fuel was coal or wood. When the temperature rose to 220°C-270°C, the exhaust gas could be used as a fuel. Under normal circumstances, the fuel needed per ton of waste tires is 60kg.
Finally, the soot treatment: smoke from the main furnace and the housing out of the middle, into the flue condensation system, and then enter the desulfurization dust tower, desulfurization dust tower inside there are three processes: water, magnetic ring, stainless steel nozzle (atomizing, filtering smoke), The smoke is filtered and purified. More than 90% of the discharged gas is steam, free from pollution.
Electricity consumption: The power consumption of the whole set of equipment includes: induced draft fan (4-7.5KW), reducer (3--5.5KW), water pump (1.5KW) and oil pump (1.5KW). A total of 10-16 kW, so the entire operation process, the power consumption is minimal.
Technical parameter of Scrap Tyres Pyrolysis Plant Cracking To Fuel Oil
| | | | |
| --- | --- | --- | --- |
| Model | Raw material | Structure form | Cooling system |
| LJ-9 | Waste tire, plastic, rubber | Horizontal | Water cooling |
| Heating method | Oil output rate | Power | Installation |
| Directly | 45% | 15.5KW | Foundation |
| 24 hours processing capacity | 24 hours oil output | Work pressure | Host speed |
| 8-10 tons raw materials | 3.2-4.5 tons fuel oil | Atmospheric | 0.4r\min |
| Transport | Reactor size | Working form | Weight of reactor |
| External gear drive | 2200*6600mm | Batch | 29 tons |
Economical benefit of Scrap Tyres Pyrolysis Plant Cracking To Fuel Oil
Production cost
a.5tons of waste tyre(45% output)5tons*100USD/T=500USD
b.fuel oil: 400kg=210USD
c.electricity: 30USD
d.labor salary: 30USD/PERSON*3
e.Others:20USD
f.total:850USD
Benefit
Self-produced fuel oil(tyre oil):525USD/TON
Daily output2.25tons*525USD/T=1181.25USD
Daily benefit 1181.25USD/DAY-850USD=331.25USD/DAY
Monthly benefit331.25USD/DAY*30DAYS=9937.5USD
Annually benefit(11months calculation)109,312.5USD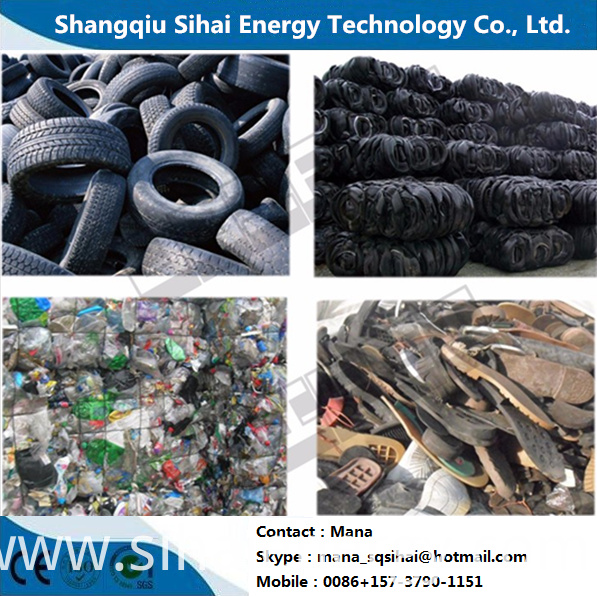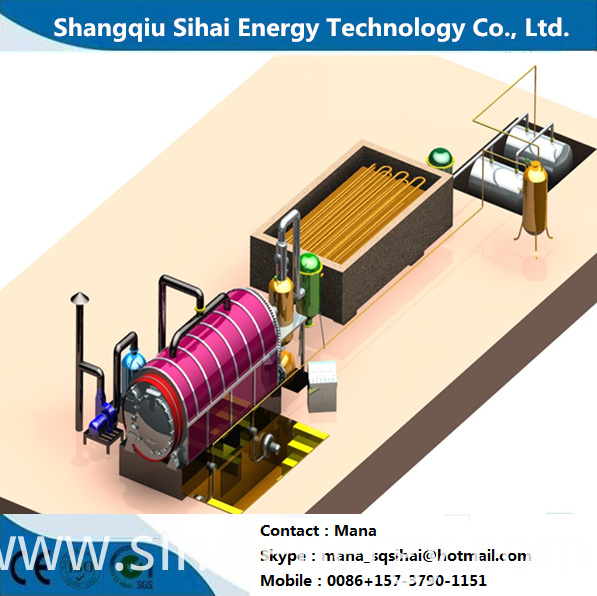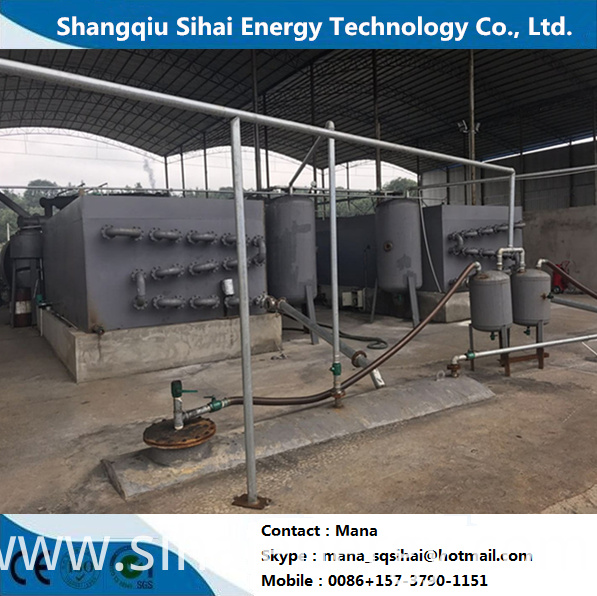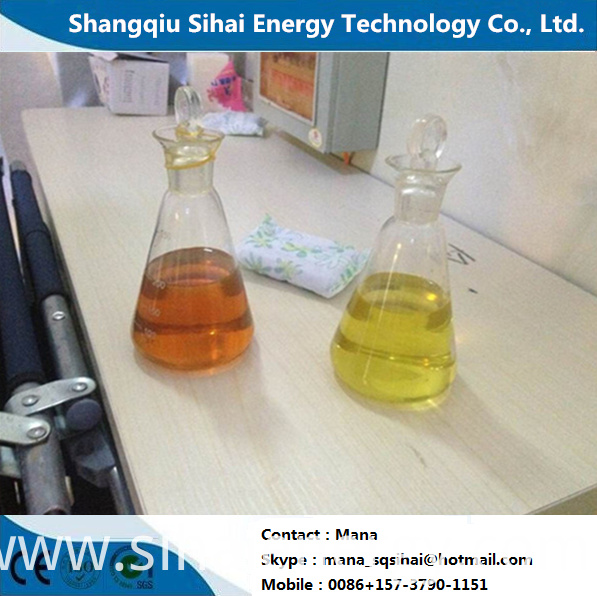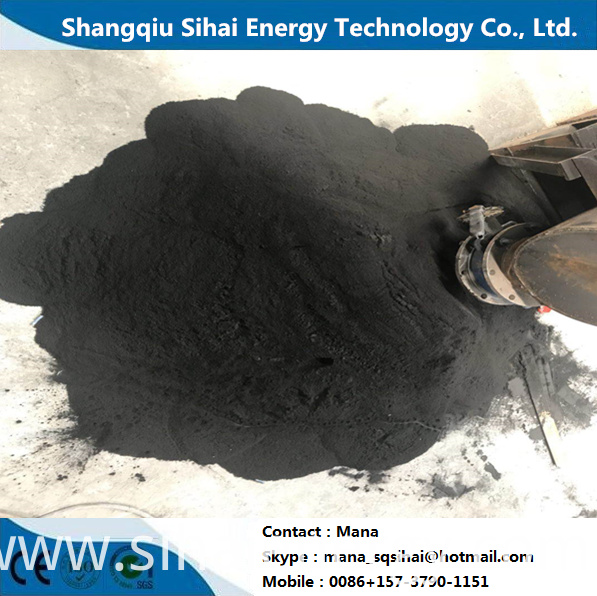 Looking for ideal Cracking Plant with Used Tires Manufacturer & supplier ? We have a wide selection at great prices to help you get creative. All the Pyrolysis Machine Produce Fuel Oil are quality guaranteed. We are China Origin Factory of Tires Recycling to Carbon Black. If you have any question, please feel free to contact us.
Product Categories : Waste Tire Pyrolysis Plant